Dream Beef
Dream Beef represents a fresh iteration of a long tradition of Australian family beef production. Our enduring family background means we have a strong respect for the traditions of raising cattle but we are also excited about providing consumers with the next generation of beef products. We believe in responding to the needs of all our customers from wholesalers right through to chefs and meal-makers.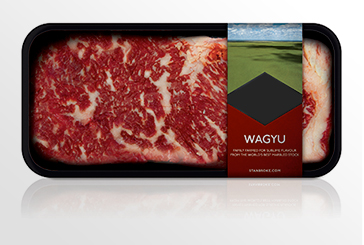 Dream Wagyu
Dream Wagyu is sourced from the finest Japanese Wagyu genetics available.
They're grazed naturally for the majority of their lives before moving to carefully prepared rations including Australian wheat and barley. Throughout, our cattle enjoy a natural vegetarian diet, free of any added hormonal growth promotants with no animal by-products.
It is this unique combination of the best breeds, a pristine environment and careful rearing that results in the exceptional marbling, tenderness and flavour sought out by the finest restaurants around the world.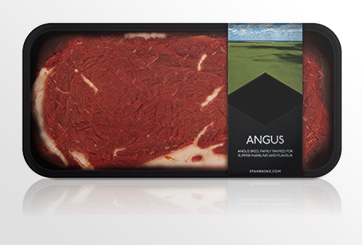 Dream Angus
Dream Angus is sourced from the finest verified Angus genetics available.
Dream Angus beef comes from verified Angus cattle for consistent marbling and flavour. The cattle graze on natural pastures for most of their lives before moving onto a customised grain fed ration for up to 120 days with no animal by-products. It is this combination of breed, pristine pastures and careful diet that has inspired chefs around the world to create some of their finest meals.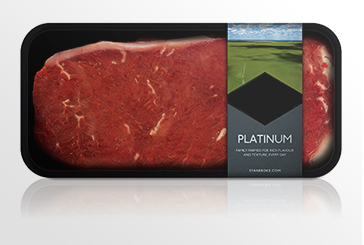 Dream Platinum
Dream Platinum beef is specifically created for chefs that need to rely on consistently high quality texture and flavour.
Our cattle are grazed on the open fields for most of their lives before being grain fed for a minumum of 100 days with no animal by-products. The grain ration is a customised blend of barley and wheat with selected essential minerals and nutrients. The result is a consistent rich flavour and superior texture in every single cut.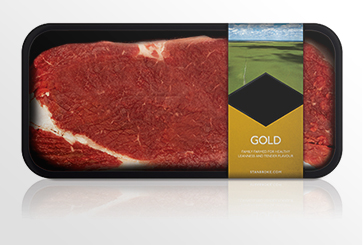 Dream Gold
Dream Gold beef is sought-after across the world because of its unique combination of a leaner meat that retains a tender and rich flavour.
Our cattle are grazed on open pastures and grain finished for an average of 60 days with no animal by-products. Only our highest-performing young cattle are selected for the gold standard.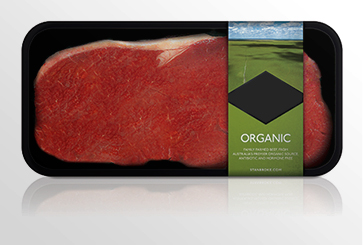 Dream Organic
Dream Organic comes from Stanbroke's own Establishment 203, recognised as Australia's leading certified organic beef processing facility.
This ensures the beef is both raised and processed 100% organically. The cattle are grazed on some of the world's most pristine, natural pastures. They are fed on nutrient-rich organic grasses with no animal by-products, no hormone growth promotants and no antibiotic additives. The result is a superbly natural flavour that fully deserves its reputation as Australia's finest organic beef. It is certified by internationally recognised bodies such as NASAA and USDA Organic.